At Global we believe that the right financing can make the difference not only in improving and advancing your personal goals but is also an important tool for creating and maintaining wealth. Global assist buyers of real estate, private jets, and yachts in finding the right financing for their unique investments.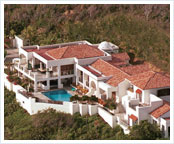 Real Estate Financing
A wide range of banks and private lenders allow us to find appropriate financing plans anywhere in the world for investments such as a primary home. Although we specialize in North and South America and the Caribbean, we can also assist you in Europe and Asia.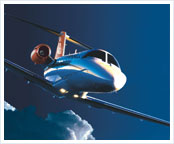 Private Plane Financing
The private plane industry has been growing for more than a decade now. Private planes are no longer a luxury but a necessity for many individuals as commercial flying comes many hassles like long lines, security checks, a lack of service and personal safety concern.
Private aviation does not have any of those problems as you can make your own hours, there are no long lines and security checks and you're provided a safe and comfortable ride to your destination with the peace of mind and the confidence of reliability and safety that is the hallmark of the industry.
At Global we can make this dream more of a reality by offering ways to finance your aircraft purchase. We offer refinancing on existing aircraft loans and leases and we can also pre-approve new or pre-owned aircraft purchases in the $10,000,000 to $100,000,000 price range.
We utilize top national and international banks which offer some of the lowest interest rates available in today's marketplace. We tailor financing strictly to our customer's needs, with variable interest rate financing as low as 5.25%, and fixed rates in the 6% range with available loan terms from five to twenty years. Here are some examples of our plans: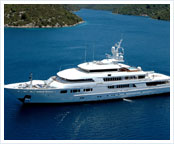 Mega Yacht Financing
Global Marine Division assists individuals from all over the world in obtaining their dream mega yacht. Global can finance any vessel starting from forty feet with no limit in size or price. There are various reasons for choosing to finance mega yacht purchases but the number one is always the availability of cash.
Borrowing the funds at an interest rate between five and eight percent and placing the cash on a more lucrative investment will yield a better return while permitting an availability of funds for any unforeseen circumstances or special opportunities.




30 Year Fixed
2.875
0.00%
15 Year Fixed
2.625
0.00%


Copyright© 2008
GLOBAL FINANCING SERVICES CORPORATION
| 407 Lincoln Road, Suite 6J Miami Beach, FL 33139
Phone: (305) 749-5354 | Fax: (305) 749-5354 |
info@globalFinancingServices.com